DIRECT ANTERIOR COMPOSITE RESTORATIONS
Master 3D Design for Composite Veneers + Learn the Technique! All-In-One Hands-On Experience.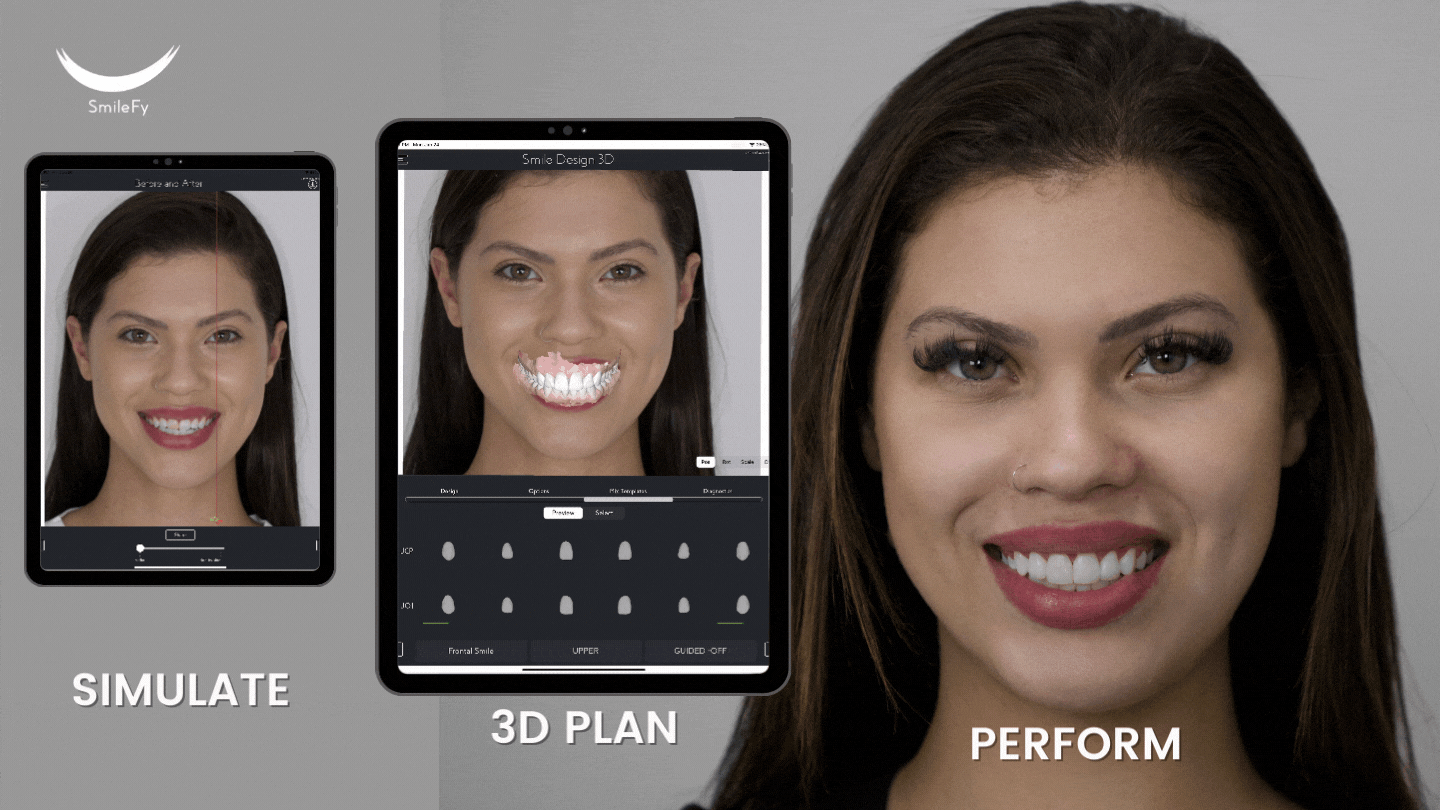 Digital Smile Planning to Execution Direct Anterior Composite Restorations
In this course you will learn and master: Principles of Facility-guided Smile Design Create 3D smile design for your patients. Apply AI diagnostic and adjust your design Plan veneer treatment cases digitally Tips and tricks for the best outcome by your digital planning 3D print and post-production Learn a systematic, step-by-step technique for predictable success with anterior composite Tips and tricks for the best esthetic appearance of your composite veneers
This course is designed for dentists. For the beginners as well for the advanced digital dentists. You don't need to have any previous knowledge about Digital Smile Design principles or Smilefy in particular to attend this course.
• Why and how you should begin your treatment plan with the final esthetic result in mind
• Learn the importance of the Digital Patient and how creating established a comprehensive view of the proposed treatment plan
• How to create 2D Smile Designs, easy and fast, conducting a facial analysis and following facially-guided concepts
• How to create 3D Smile Designs that will help you deliver predictable outcomes through printable dental mockups
• How to evaluate your treatment plan with AI diagnostic and medical viewer during the smile design workflow
• How to 3D print your smile prototypes and collaborate with your lab and specialists on the SmileFy platform (TeamUp) to treatment plan cases together and deliver predictable final restorations
During the hands-on, you will practice how to create a digital patient, smile design, diagnose and 3D plan smiles for cosmetic cases using SmileFy. In addition, learn how to 3D print and test your smile prototype in the patient's mouth to elaborate better treatment outcomes.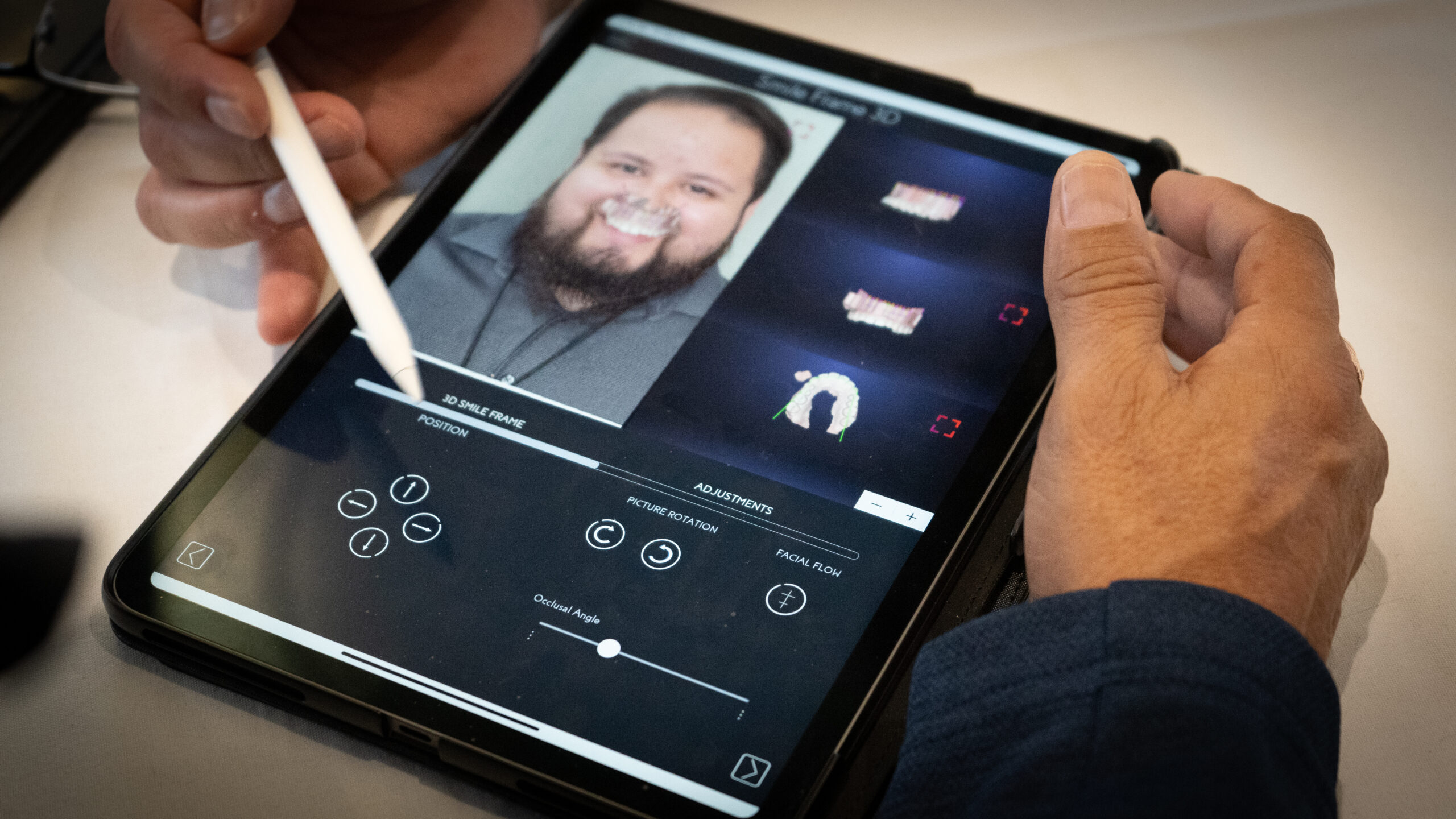 Digital Patients & 2D Smile Design
LECTURES: 
Facially Guided Treatment Plan – Understanding the workflow
Proper Facial Picture Taking; The facial analysis and its correlation to Smile Design powered by AI Technology
Principles of Smile Design and Facial analysis
2D Smile Simulations with SmileFy and how it  improves the communication with your patients
Introduction to 3D Smile Design using your patient's intraoral scan and frontal facial photo for upper anterior restorations
LECTURES: 
How to elaborate a comprehensive treatment plan using SmileFy as a tool
Practice 3D Facially guided Smile Design using SmileFy
Create 3D Smile Design for Motivational and ideal mock-ups, provisionals, and composite veneers
Export the 3D project (STL) from SmileFy for 3D printing
Learn and practice how to proceed 3D printing in-house
How to prepare and perform your  Mock-Up for a Smile test-drive
Check our next available dates!
DIRECT ANTERIOR COMPOSITE RESTORATIONS Master 3D Design for Composite Veneers + Learn the Technique! All-In-One Hands-On Experience. Date: October 14th...
Course Description: This immersive hands-on workshop has been developed specifically for those who are looking to take the first steps...

ADA CERP is a service of the American Dental Association to assist dental professionals in identifying quality providers of continuing dental education. ADA CERP does not approve or endorse individual courses or instructors, nor does it imply acceptance of credit hours by Boards of Dentistry.

Big Sky Seminars designates this activity for 21 credit hours of continuing education credits.
Concerns or complaints about a CE provider may be directed to ADA CERP at www.ada.org/goto/cerp